Name: Sunshine Chemicals Company
Tel: 416-618-5192
Fax: 416-855-9754
E-mail: info@sunshinecheminc.com
Add: 6 Dowry Street, Toronto, ON. M1S 1B8 Canada


| | |
| --- | --- |
| | Product name : Pulsafeeder |
Details:

Pulsafeeder pump
We can supply Pulsafeeder pumps, parts and accessories at very competitive
prices
.

Pulsafeeder's products provide solutions for a virtually limitless number of
applications and markets. Products include electronic diaphragm metering
pumps, peristaltic metering pumps, and more. Pulsafeeder's industry leading
brands include Pulsatron, Chem-Tech, Mec-O-Matic and OMNI.

PULSAtron Series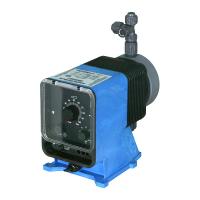 The PULSAtron product line has evolved into a philosophy of design that
continues to set the standards for the entire industry. Pulsafeeder have
developed a guided check valve system with a proven seat and ball design
that ensures reliable and accurate metering year after year.
CHEM-TECH Series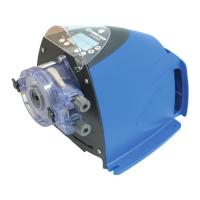 Designed for water conditioning. The pumps are reliable, easy-to-use,
affordable and long-lasting.

Pulsafeeder's Engineered products are made to customer's specific
application. Products include hydraulic mechanical metering pumps, external
gear pumps and more. For brands such as Pulsa, Pulsar, ECO, Eclipse and Isochem.
Pulsar Series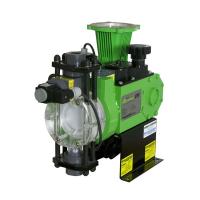 PULSAR Metering Pumps and Controls represent a generational leap in chemical
feed technology combining optimum features and maximum benefits in an effort
to simplify the customer pump and control selection process. PULSAR Pump
Products feature a competitive cost structure and deliver long-term value and
outstanding performance.
ECO Series

ECO Gearchem pumps offer the reliability needed to safely handle clear
lubricating and non-lubricating liquids. Extensive material availability
provides versatility for pumping low or high viscosity fluids over a broad
range of temperatures, pressures, and corrosive substances.
Repair kits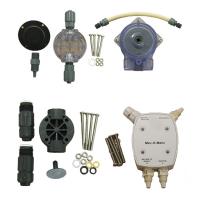 KOPkit or "Keep on Pumping" kit is pre-packaged with all of the liquid end
components to completely refresh your pump.
KOP Kits are available for the CHEM-TECH, Mec-O-Matic, OMNI, Series M and
PUSLAtron metering pumps.